Do you struggle with getting your God-time in AND your fitness? The mornings are only so long, right???? 🤦‍♀️
I want to share with you, 2 of my quick and easy ways to start your morning. You'll be starting it the right way: Jesus and Fitness, all at once!! 🤸‍♀️
I am sure you are one busy lady who truly wants to fit God in, but also a good workout, too…right???🙏💪 It seems almost impossible to be able to fit one more thing into your day. Unfortunately, though, these two things are the FIRST to go running out the door, when we get busy. We put off our workouts till later in the day or maybe tomorrow. We say, "oh, I'll say a prayer in the car or listen to worship music or even pray before bed." But does it ever happen???? Probably not.😭
BUT, God and Fitness should ALWAYS come first in our lives! Can I get a big fat AMEN!!🙌🙌🙌
---
New Here?
Check out some of my recent posts:
How to be a Fit Follower for God
How to Treat Your Body like God's Temple
Can You be a Christian and Do Yoga?
---
If we don't put God first in our day, how will we even get through the day? God wants to be in charge of ALL parts of our lives, even our busy schedule, but we must let Him in. AND, these temples He has given us – our bods – we must take care of them or we won't be around much longer.
I know how busy you are, but you keep trying to fit that morning quiet time in, right? I've got a FREE challenge coming up soon and you don't want to miss it! AND, invite a friend, because you'll need to have the accountability with each other. We are really going to work on how to fit God into such a busy schedule. JOIN HERE!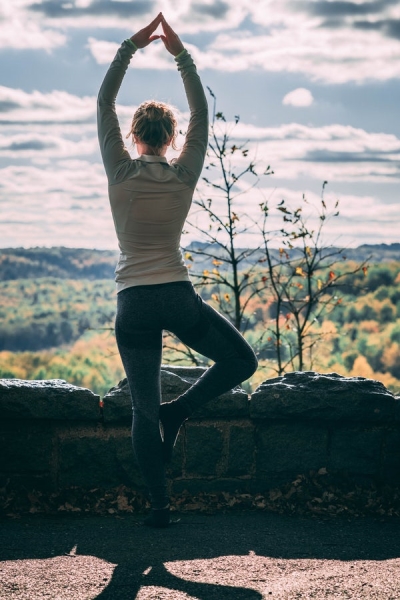 So, let's do this peeps! It is my desire to teach you how to fit BOTH in, in an easy and quick manner. You will find below, 2 workouts 😲
---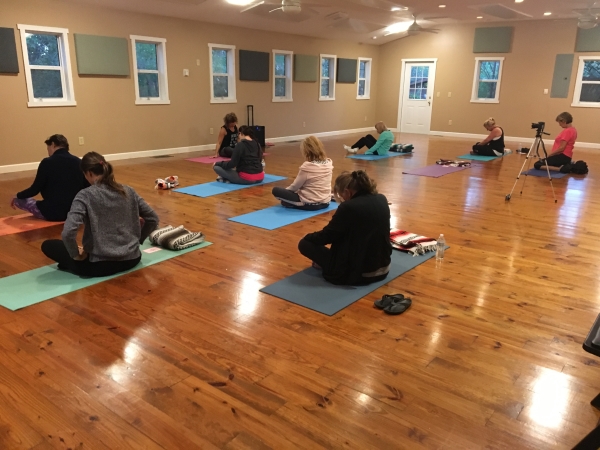 At my Christian Women's Wellness Retreat last year, adding faith into our yoga and stretching practice was a HIT with the ladies! I cannot wait to do it again this fall. If you want to get on the waitlist for my 2019 retreat, EMAIL ME! It truly is going to be all about Life Transformation!!
---
The first workout is a stretch to start your day, and of course, with prayer. You can use this first thing in the morning, or if you need a pick-me-up in the middle of the day (especially after sitting at a desk all day) , or, even, before bedtime.
And the second video is a quick Christian Yoga Workout. It's just a basic yoga warm-up to get your muscles moving. These are both for beginners or you can make them as advanced as you like. The idea here, is just to get you in the habit of fitting God in, as well as your daily workout. Feel free to choose whichever one you want or do them together; depends on how much time you have.
---
Since our time with God is so VITAL to us leading a better life, is this something you struggle with? Just finding the time? Or maybe the motivation? Or even the "overwhelm" of it all? 🤷‍♀️
My FREE 5 Day online challenge starts March 18th. Why not join us? And share this with a friend, because you'll need the accountability. (and…if you're reading this after March, you can still join because all of the videos will be saved.)😉
I'd love to hear from you…how do you fit both God in and your workouts? Or let me know if you've tried this out and how did it work for you???
I've got an awesome FREE GIFT for you, just for being my friend!! This will help you get started with Journaling. Get your FREE Guided Journal HERE!
Have you joined my FREE challenge yet? JOIN HERE!