You know your life would be better if you could just make the time to put God first. You're tired all the time, running around like a chicken with your head cut off. You need a plan! A doable, quick plan that won't take up your whole day.
All About GG:
Travel Advisor with Travelmation LLC
Realtor with eXp Realty, Your "Boogie Realtor"
Founder of God's Gals, Christian Women's Wellness Retreats
Christian Author
Founder of the Christian Chamber of Commerce, Beachside
Fitness Coach
Hi, I'm GG and I truly want to help you!
God has presented many things in my path, some positive changes and some life struggles, which have allowed me to lean on and strengthen my relationship with Him. I continuously strive to grow stronger for myself and my community by walking in His shadow and trusting that I am living to serve His message. By taking even the smallest of actions and being open to opportunities, my bond with Christ grows stronger. With God's help I have built a community that all God's Gals can rely on to find support and help us all achieve our goals! I have a passion for the Lord, my amazing husband, Michael, and our precious fur baby, Lucky. Want to hear my life story??? Grab that coffee, take a load off and read on…
How I came to find Jesus:
A true southern Baptist girl and a Georgia Peach here! I can honestly say that I had a blessed childhood; two loving faith inspired parents,my love for dancing, supportive friends, and active with church and school. Having grown up in the church, I was baptized at a young age. I believe I was about 8. Even though I was raised to be strong in my faith, I cannot say I was truly following God or knew what that meant beyond going to church.
I did not truly come to know the Lord until I was in my late 20's. I discovered Andy Stanley and his new church when it first began. I couldn't believe that church could be so fun and have such loud, rockin music!! I truly felt Andy, as a preacher, could speak to us as if he was my friend. That is what began my walk with Christ. I learned that being a Christian is not about being baptized at a young age or just going to church but about truly having a relationship with Jesus!
I threw myself into the church; joined small groups, took Bible courses, hung out with new Christian friends, I really wanted to learn about all of this. I would sit in my small group and hear the amazing stories of how these ladies lives completely changed when they accepted Christ as their Savior. I WANTED THAT! I went home one night after Bible study, hunted down the scripture in my Bible and said "the prayer," accepting Christ into my life. What's funny is that nothing happened, so I truly thought, 'it didn't take!" HA HA HA! But I can tell you that my small group started noticing big changes in me; changes I didn't notice myself. So believe me, IT DID TAKE!! I my grateful everyday!

My Boogie Biz Background:
So…maybe you want to hear about my biz background?
In my 20's, I was doing the "corporate thing" and hating every moment of it. Now, I know that was part of God's plan for me. At that time,I knew that I loved dance, and I was trained as a professional ballroom dancer. Being on a stage and dancing is what truly made me happy! I was always told that I needed a "real job" to be successful, but I totally ignored that. I knew that my Heavenly Father would bless me if I decided to leave the corporate world and go out on my own. And HE DID!
I quit my job and began teaching ballroom dancing professionally and the clients just poured in! Apparently entrepreneurship runs in my blood. (My dad always owned DQ's.) Teaching ballroom lessons turned into me opening an entertainment company where I and my dancers performed at many corporate events for major clients like Coca Cola and Microsoft. This inspired in me a new passion for the fitness industry and a desired to coach people in living a healthier lifestyle through the language I expressed best – Dance.
"You mean I can dance and teach others to get fit, too?"
Enter Jazzercise and Zumba. I became certified in Jazzercise, Yoga, Christian Yoga, and Personal Training. Also, I am licensed to teach all types of Zumba and I am an AFAA certified Group Fitness Instructor and PiYo Instructor. Within a few years, I was successfully running an entertainment company, a Jazzercise studio, and a Zumba Fitness Studio.
Bring on Jesus Time!
Because of my love for Christ, I had to find a way to bring my faith into my fitness world. I began sharing online scriptures and Faith Chat videos. By communicating and building relationships with women from my blog and and social media platforms, I realized that women wanted more faith in their life but they're all so darn busy! How can you be healthy if you aren't first loving yourself the way God loves you?
While answering that question, I realized the importance of making God's message a priority. It allows me to have a grateful and joyful life. It is my desire to help busy women to find a quick and easy way to put the Lord first in their lives too! Through His strength, there is nothing we can't accomplish!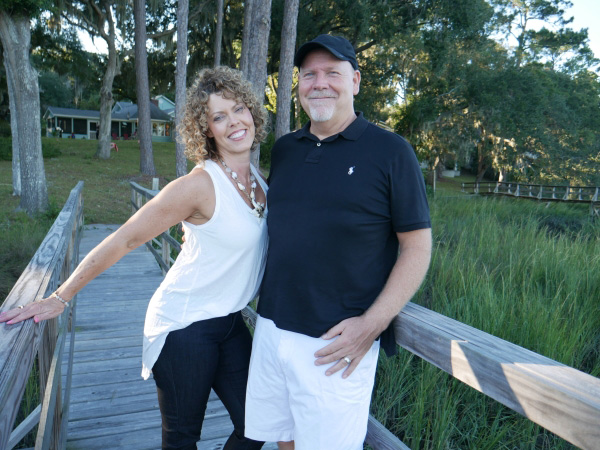 10 Things You May Not Know About Me!
Iron sharpens iron, and one person sharpens another.
-Proverbs 27:17