This gal loves the Lord and is one funny, goofy, Godly Gal!  I love teaching you ladies how to put Him first in your day to day life.  It is my goal to help women worldwide learn that you can make time for God daily, even in your incredibly busy life.
I'm a former professional ballroom dancer, Zumba studio owner, fitness coach turned entrepreneur and Christian Women's Wellness Retreat organizer. Christ is my thang and sharing Him with my ladies is my passion!!  
You'll probably find me sitting on our back porch with the love of my life, Michael, and our precious furbaby, Lucky, enjoying our gorgeous Lowcountry view and having coffee in the morning or a glass of wine at night.  YEP, I'm a true Christ-follower but love a glass of vino here and there. Keeping it real peeps! And most likely you'll see a jar of peanut butter with a spoon in it, in my hands!
So encourage each other and help each other grow stronger in faith, just as you are already doing.
1 Thessalonians 5:11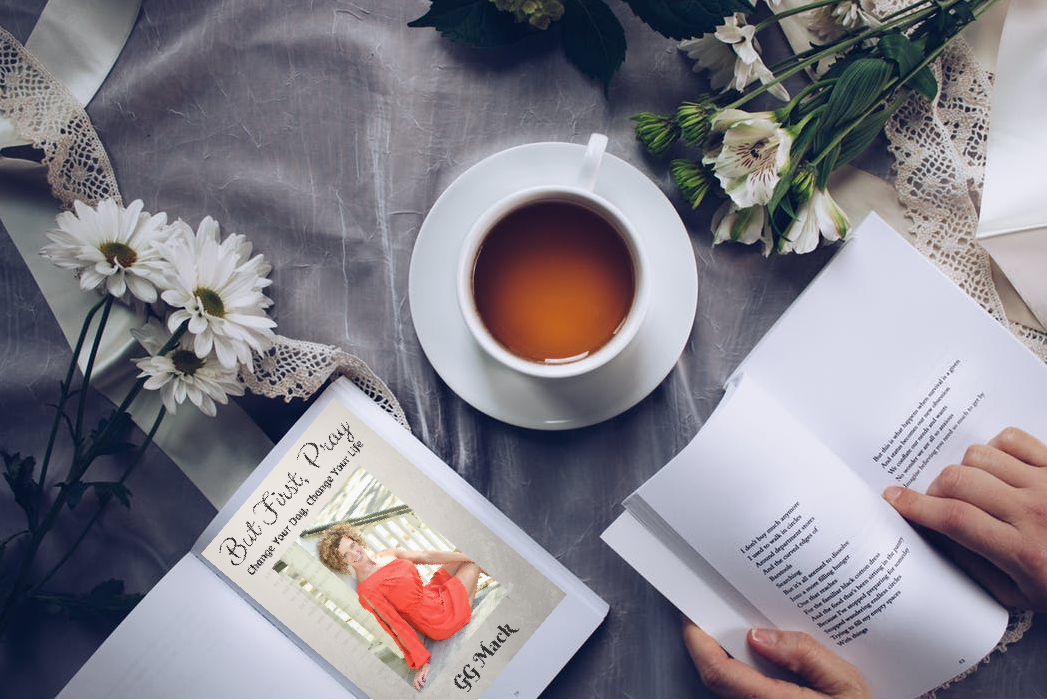 To get a free copy of my first book,
"But First, Pray",
Enter your email address below and I will send it right over to you.
Read the powerful and life-changing lesson I learned by making time for God.
"I can't say enough goodness about Miss GGMack! Inspirational, Motivational and Absolutely Breathtakingly Positive support is what this lady is all about!! I encourage anyone and everyone, doesn't matter if you have already hit your desired fitness and health's well being, it is all valuable information. Everyday is a new day to grow so why not grow in a impactful way!!"
I started with Gigi in April 2016 after seeing an post about an accountability group. By August 2016 I was down 50+ lbs, countless inches and 4 pants sizes. It has now been 2 1/2 years with Gigi and many accountability groups later and am still at it. Not perfect, but the accountability keeps me going in the direction I need to be.
But First, Pray by GG Mack helped remind me of the importance in putting God first in my day. So many times I wake up remembering the busy schedule I have that I forget to place Him first! This book gave great pointers and ways to develop the habit of praying first! Great book. Beautiful words.
Boogie with GG and Jesus!
It's important to take care of yourself.
One way I like to do this is by working out to some of my favorite Christian jams. 
Enter Your email and I'll send you my playlist for FREE!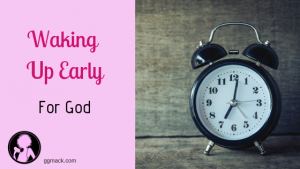 Hey God's Gal!   Yes, we're going to talk about waking up earlier!! Waking up early is not fun. Maybe you already wake up early, and
Read More »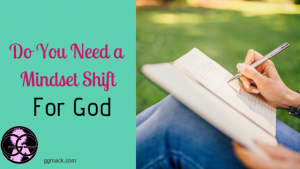 Do you need to work on your Mindset in order to find the time for God daily?  Does the thought of spending time with Him
Read More »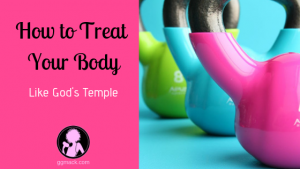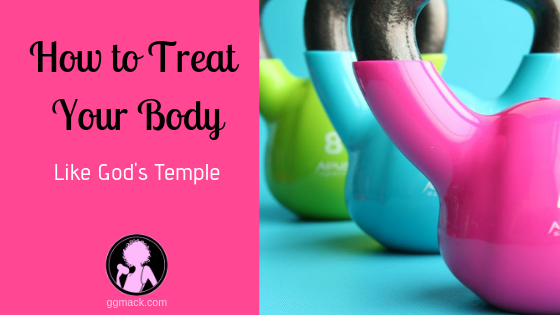 Your Body's a Temple of God "Don't you know that you yourselves are God's temple and that God's Spirit lives in you? If anyone
Read More »
Claim your spot today for the upcoming
2019 God's Gals Christian Women's Retreat.
Oct 13-16 ,2019