What Did We Do at Our First 

Retreat
Running a Retreat God's Way
Hey God's Gals!  I want to share with you, how my very first retreat went *** What did we do, all of the details, the fun activities, and the way God orchestrated this retreat, in one word: AMAZING!   Perhaps you missed out on my first retreat and want to join us next year, listen up….  It's important that I share exactly how God truly revealed Himself during this retreat.
God's Vision
So this was my Christian Women's Wellness Retreat. It was the first retreat that I ever ran.  Make sure you check out my previous post: What God Taught Me – all about what God Taught Me while following His lead.  I had to completely put my trust in Him when He gave me this vision – because retreats and the travel biz is so foreign to me.  But God doesn't keep us in familiar territory; am I right or am I right????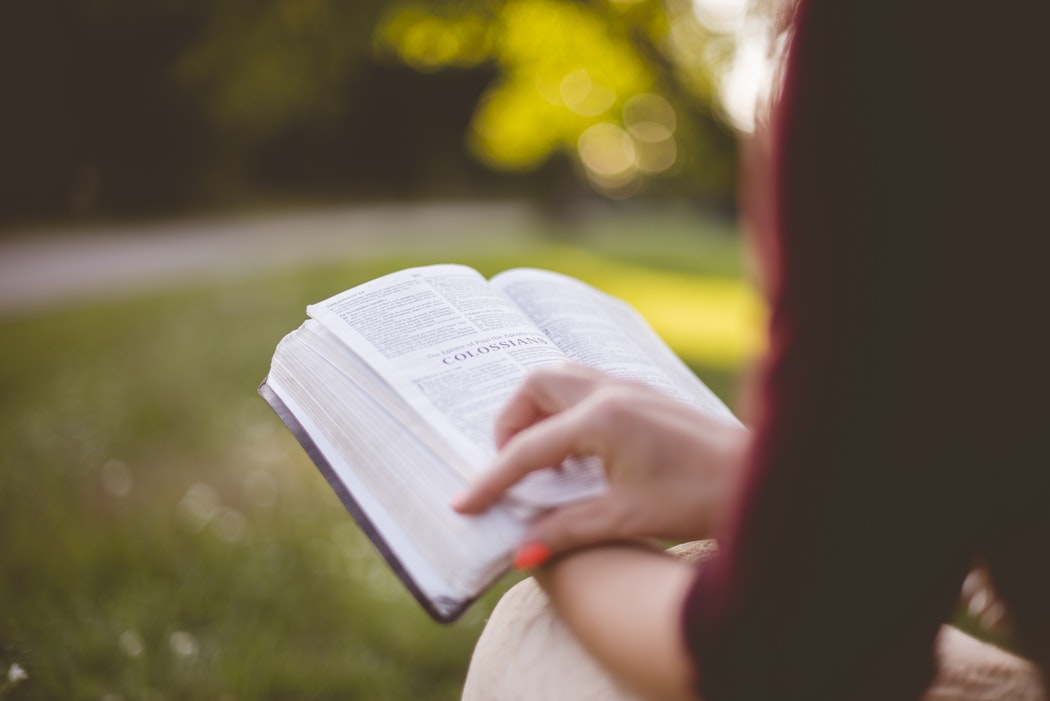 When this vision came from Him, I truly sensed He wanted it to be a Christian Women's retreat. So who else would that be from… but God?  It was truly amazing the way He worked all the little details out; He guided me every step of the way.  That's the way He works!  When He first gave me this vision, I made a million excuses as to why I can't do this, you probably do the same thing. When you get a vision in your head – a dream, a passion – you have so many excuses as to why it's not going to work. And most of the time, we just push it aside and ignore it. God did not allow me to do that because He put this vision in front of me over and over again.  I praise Him daily that He actually used me in the way that He did and that I got to see this come to fruition.
Everything was truly amazing and all in His timing.
_________________________________________________________________________________________________________
New Here???  
Check out some of my recent posts related to this topic:
_________________________________________________________
Running a Retreat: LOCATION LOCATION
The important deets about this awesome retreat:  It was in the North Georgia Mountains in a town called Dahlonega. If you've never been to Dahlonega, it is a fabulous small town with so much charm and history.  It was in October, so the leaves were starting to change.  The Dahlonega Spa Resort was the location and the scenery from this spa resort was beautiful: scenic mountains in the background and all the different colors of the trees. The spa resort could not have been more perfect. We had all meals included, a fabulous yoga hall, a spa with incredible treatments, huge hot tub, scenic grounds to explore and the staff; WOW!  I cannot say enough about the staff.  Treated us like royalty!   Everything about it was truly amazing, relaxing, quiet, scenic; you name it….perfect for a spa retreat.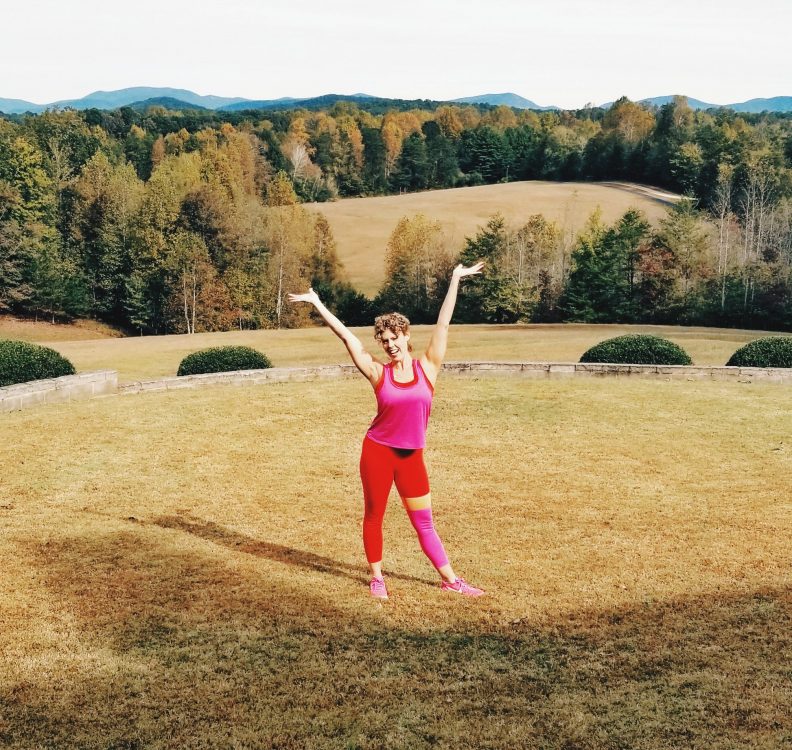 Running a Retreat: THEME
With Retreat Planning, it's important to have a theme that you will adhere to.  Number one, most important to me was: PRAYER. Obviously this was a Christian Women's Wellness Retreat, so I wanted prayer, time with God, devotional time to be numero uno!!!  That had to be front and center for this event.
We began every day this way; either, I was teaching a Christian Yoga class, which incorporated prayer, meditation, and worship music – or I was leading a prayer and devotional time in the morning.  It was vital, as part of this retreat, that I honor the ONE who gave me the vision for this retreat.  God had to be FIRST !  I wanted to show the ladies how they, too, can make God number 1 in their lives every single day. So that was hugely important.  The ladies attending this retreat were from all over the country, and very busy, career ladies at that.  What's most important in my business is to teach ladies how to fit God into their busy lives.  That was a big part of this retreat.  Whether you're waking up early to have prayer time with God or incorporating prayer into your morning workout or yoga session; there are many ways to fit God into our crazy, busy schedules.  Check out this post I wrote about making time for God everyday:  Making God a Priority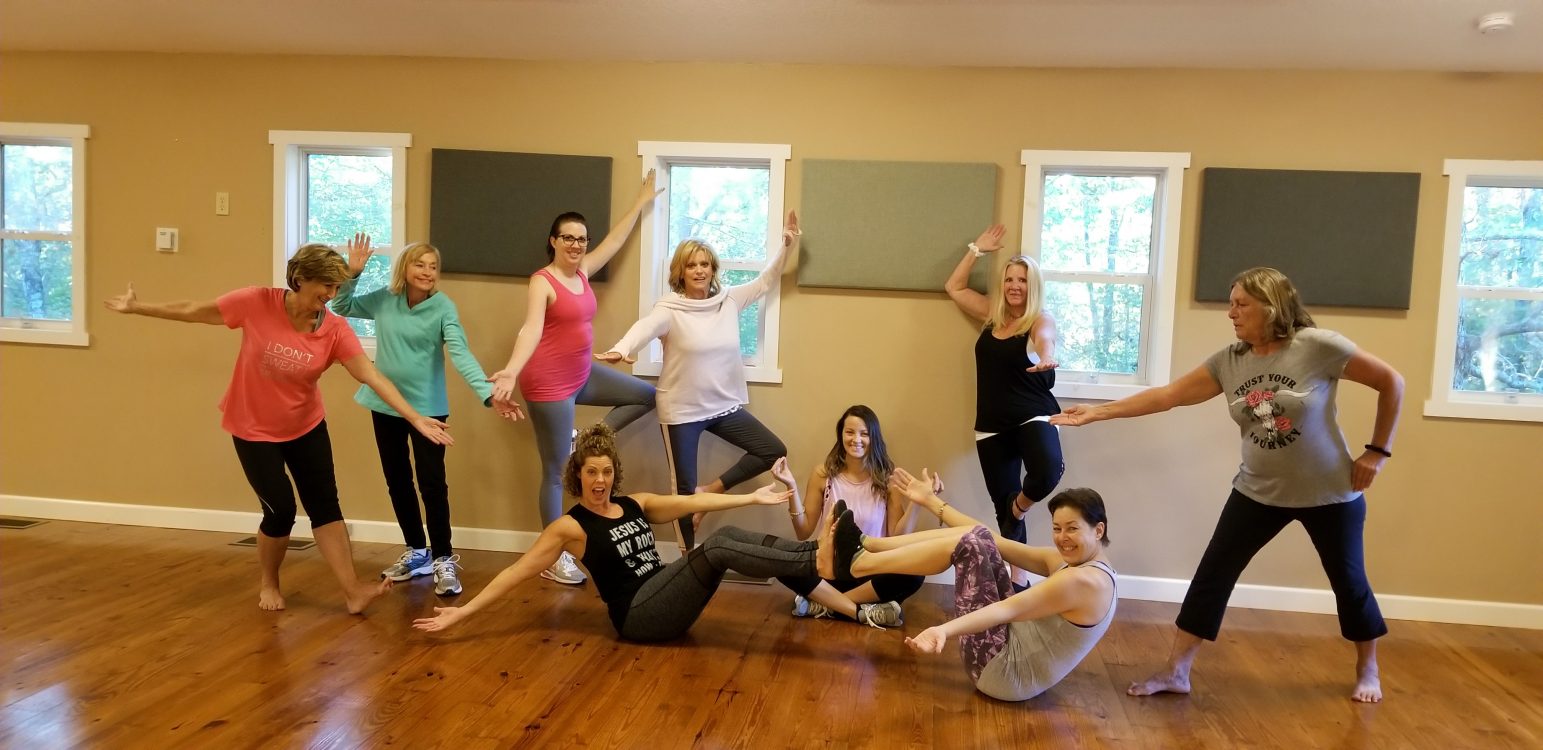 Running a Retreat: OUR BODIES ARE TEMPLES
Our bodies are temples of the Lord.  It was important that I add in my fitness element to this. If you've been following me, you know that I've been in the fitness industry for way over 20 years. So I have done everything from yoga, personal training, aerobics to Jazzercise and Zumba – you name it, I've done it – and fitness coaching as well. So it was important that I also show these ladies that you can fit workouts in that are fun, that are not time consuming, and we can even add God into our workouts; and I don't mean yelling at God because you feel like you're dying, HA HA HA!!  GG don't do "those kind" of workouts!!
Our workouts were not long; the longest was 45 minutes.  You don't have to torture yourself with crazy long workouts to get your "fit on!"   It was important to incorporate worship music, prayer time, meditation – just quiet time with God, and also a little bit of dancing, because this girl is a big time dancer. We began our days with workouts; whether it be Christian Yoga or Dance Fitness; what better way to start the day!!   This was a time for the ladies to just have fun and stay fit at the same time.
God wants us to take care of our bodies. God did not give us these bodies to trash them like we so often do with the bad foods and the laying down on the sofa eating Bonbons all the time – I'm just as guilty as everybody else. But that's not God's plan for us. He wants us to stay fit, He wants us to eat healthy, and just take care of ourselves.
Running a Retreat: MEAL PLANNING
It's important with retreats that your meals are covered.  Whether you plan out where each meal will be taking place or you have a place that is preparing all of your meals.  Obviously, we must stay nourished and well-fed.  We were blessed to have all of our meals covered at this retreat – breakfast, lunch and dinner. I almost felt like I was on a cruise ship, because of the amount of food. And the food was out of this world; each meal a masterpiece!
The chef at this resort was truly amazing.  And the best part; all the meals were incredibly healthy.  It was all farm to table, locally sourced food and such unique combinations of the way they prepared their dishes.   A great amount of fruits and vegetables, healthy, whole grains and good, lean meats and fishes. There were options for all eaters: vegan, vegetarian, gluten fee. Whatever it is that you want, they had. Gone are the days when you go to a spa for a healthy meal, and you get a little lettuce leaf.  The ladies could not stop raving about the food there. Unbelievable. And I might add, how incredible the servers were; so attentive to the needs of all.  If they saw that someone didn't like a certain type of food, they would go out of their way to have something else prepared.  Impeccable service by all!
Running a Retreat: SCHEDULE
I wanted to make sure that this was not so jam packed that the ladies did not have time for themselves, time to relax, time to get away. I did not want every hour on the hour to be booked with activities.  I wanted this to be a really good time for the ladies to journal, to go off and have quiet time, to have their prayer time, to write out prayers to God.  Several of them came with their mom's, their daughters, their best friend's. I wanted them to have that time so they could bond together.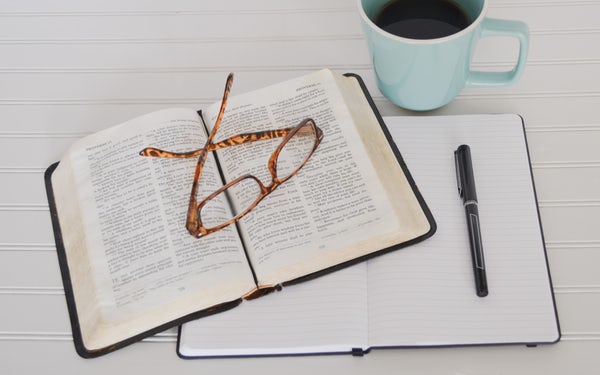 I also wanted this to be a relaxing vacation, not a jam packed retreat.  These are all such busy ladies and they rarely take the time away from their homes, families, jobs, etc.   It's important for our health, that we take that time for ourselves.  Check out this post I did on this very topic:  Why You Must Start Practicing Self Care   Luckily at this retreat, we had a lot of downtime. We had time to go for walks, sit amongst the grounds, enjoy the huge hot tub (my personal fave), explore their many trails, and just be one with nature.  I provided all of the ladies with a journal and I wanted them to make this a part of their day; journaling and time with the Lord.
Running a Retreat: MINDSET
Ladies, am I right or do our minds play crazy tricks on us???  These minds of ours can get us into a lot of trouble, depression, fear, anger….you name it!   It is so important that we work on our mindset while at this retreat.  Otherwise, we cannot improve upon ourselves.  Can I get an AMEN????
My mother, Glenda, was the co-host of this retreat with me.  She's a licensed Psychotherapist, so I knew this would be a perfect place for her workshops and training.  She ran the mindfulness workshops and how to deal with stress workshops.  She taught the ladies how to really focus on mindfulness, relaxation, self-care – and not stressing so much about all the little things.
We all lead such busy lives and we're being pulled in a million different directions.  Very rarely do we take that time for ourselves and to work on our minds.  My mother was there to help the ladies learn how to cope with that busyness, the day to day stress, and negative self-talk.   This was a huge help for the ladies attending.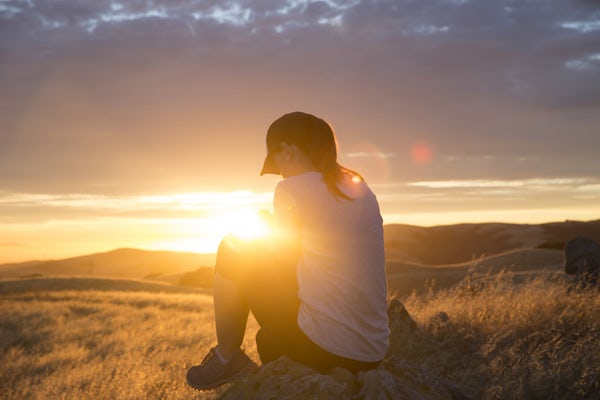 I had a special surprise guest, Dena, who is a life coach out of Colorado.  As a last minute God-blessing, she was able to attend and do a self-discovery workshop. Learning more about ourselves, our wants, our needs and how we cope with life, was another added bonus for this retreat.  As much as we may not want to dive deep into ourselves, it's important for us to learn more about US, so that we can take care of ourselves and those around us.
One of the reoccurring comments I keep hearing from the ladies after the retreat is how the retreat has gotten them all to slow down in their everyday life and just really be more mindful and not rush, rush, rush, rush and not be so negative with their minds. That was hugely effective as part of this retreat.
Running a Retreat: FUN
Of course I wanted to add a little fun to this retreat as well.  As part of their retreat package, everyone got spa treatments and a wine tasting at a local winery!!  The resort had an extensive menu of spa treatments and the ladies could pick any treatment they want.  I have never seen such relaxed faces.  Yep, even I got to get myself an amazing massage and enjoyed every minute of it.  In your daily life, how often do you make the time for spa treatments?  Most ladies I know, do not do that.  So this was important for everyone to get a little pampering.  Something we never do for ourselves.
And last but not least….wine tasting!  You may not know this, but the North Georgia mountains are known for their wineries and I don't mean just sweet muscadine wine!!  (if you're from the south, you know what I'm talkin' about!)  Believe it or not, north Georgia wines are receiving national recognition and being served at some of Atlanta's finest restaurants: Ritz Carlton, Four Seasons and many fine dining establishments (Atlanta Magazine.)  One of the nearby wineries, Kaya, just recently bought the spa resort we were staying at.  So as part of the retreat package deal, I took the ladies 1 mile down the road to enjoy the amazing views of this gorgeous winery.  Needless to say, we all had a blast and took tons of pix of the vineyard and gorgeous scenic mountains.
[easy-image-collage id=2686]
God's Hand
I could not have run this retreat without God holding my hand every step of the way.  It was so important for me to follow His lead.   This whole retreat was all about bonding, meeting new friends, putting God first, working on our mindset, and just relaxing. And that's what I wanted it to be. And God completely showed Himself in this retreat; from the minute I arrived and one of the participants came running up to me and telling me how I had changed her life and we hadn't even begun yet, to seeing how God even touched the massage therapists, the staff and of course, everyone participating.
I am hearing so many amazing stories from the ladies now that they're back home leading their busy lives.  The way their lives have changed now that they're home; how it has affected their husbands, their kids, the way they're interacting with them.  The way they're incorporating Bible study every day and just the way they're learning how to relax more, be more mindful and not so rushed every day.  I truly feel that I accomplished what God wanted me to and of course, there s NO way I could have done this without His hand all over it!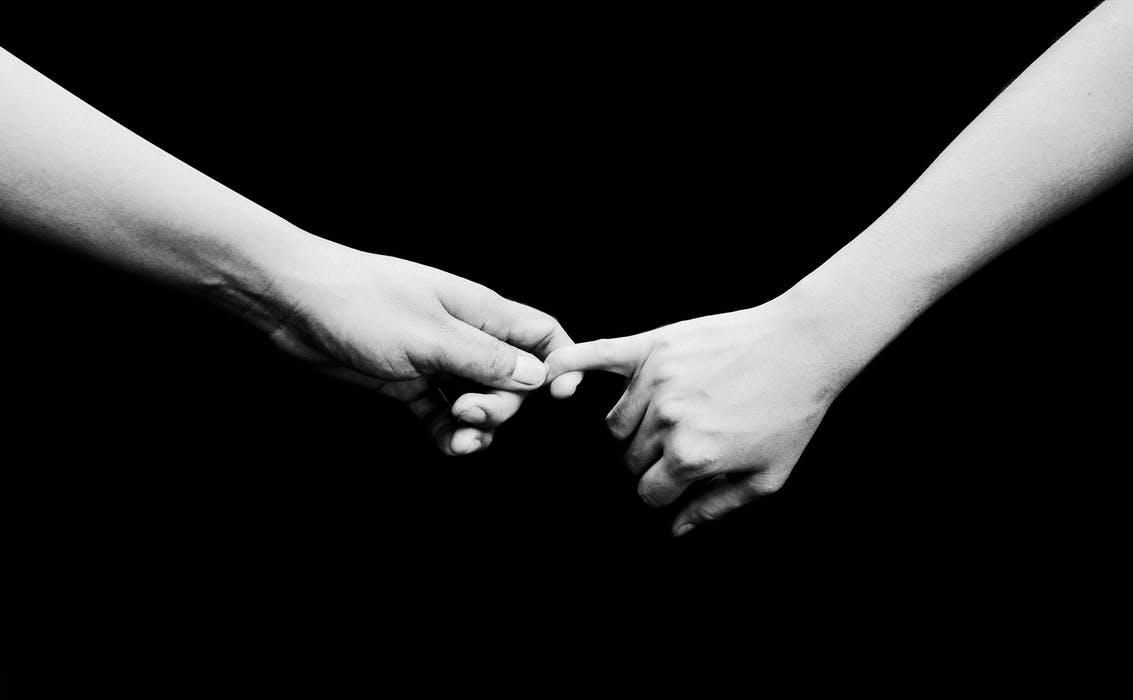 God Shows Up…AGAIN
I want to share one more thing that happened at this retreat that was truly from God. The last day of the retreat, I got up really early, and I was doing some journaling in the parlor of the spa resort.  I forgot my pen and was looking in all of the drawers for a pen. I never did find a pen, but there was a book. Now mind you, all the books in these drawers were Atlanta tourist books, North Georgia tourist books, coffee table books, NADA about faith. There was this one little paperback book called, "With God, all things are possible."  That truly was our theme during the entire retreat. If that's not God showing up AGAIN, I don't know what is!!  The book was from 1940-something and in the front cover was a message written from a mother to her daughter.  The note was about the struggles her daughter's going through and how she will get through it.
It was amazing the way that book just appeared. I read one of the prayers to the ladies during our morning yoga class and it meant the world to them.  This prayer literally touched on everything we spoke about at the retreat.  God is so good, am I right?
I cannot say enough about this retreat and I cannot wait to run the next one. It's going to be unbelievable and completely with God's help. I know, because I can't do this on my own, but He can.
Check out my video I made all about this amazing experience and don't forget to Subscribe to my channel; many new Faith Chats and Christian Yoga workouts to come.
[embedyt] https://www.youtube.com/watch?v=_rrfTuYvIGg[/embedyt]
Want to Attend The Christian Women's Wellness Retreat in 2019?
I am already planning our 2019 Christian Women's Wellness Retreat!   Early bird discounts will be up on my website very soon.  If you want to get your special offer before it sells out, EMAIL ME  and I'll add you to the list.  I am certain this one WILL SELL OUT!!  So jump on board before it does!!
Comment below if you'd like more info on the 2019 retreat or maybe you've attended a really good retreat; I would love to hear about that.  Or maybe you'd like to see a certain topic covered in the next retreat?  I am planning it as we speak.  Let's chat….