You remember to finally go to the retreat site, you go to buy your ticket and then….that feeling of doubt creeps in and you hesitate.
I totally get it!  There have been so many retreats and conferences that I missed out on because of the many excuses popping into my head.  And the ones I did attend, I could not imagine my life without them!
Leaving the family, kids, husband, furbaby, and even work, seems like a crazy thing to do.  It's HARD to choose to spend several days away from them.  It's a sacrifice to take that time away and seems selfish.  
As a Woman of Faith, it is vitally important that my business be focused on the Lord.  I truly want every part of my business to bring Him Glory.  In my blog posts below and in our Christian Woman's Wellness Retreat, I want to share this knowledge with other Christian women.  Maybe you will relate to all of the reasons below as to why it's hard to commit to joining a retreat away from the family and busy life.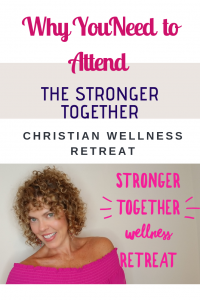 _________________________________________________________________________________________________________
New Here???  
Check out some of my recent posts related to this topic:
5 Easy Ways to Relieve Stress and Stay Christ-centered
Christianity and Manifestation
________________________________________________________________
My Christian Friend: You are NOT Being Selfish Looking out for YOU
There's this struggle that we need to address and it has to do with taking care of YOU!  Taking time out to better yourself is anything BUT selfish!  In fact, it's pretty much selfless.  What I mean by this is… you take care of people day in and day out.  Busy as a bee, running around like a chicken with your head cut off.  But what's going to happen if you're not taking care of you; who is?  Who will take care of the family, the kids, the furbaby, the job, your business?  You're so run down, you're exhausted and at your whit's end.  This is when our health goes down hill.
Taking just a few days away, to take care of you, meet new friends, recharge, get spiritually enriched and just relax is just what you need!
There's another HUGE Struggle We're dealing with…
We're dealing with the ENEMY who is feeding you those lies.  The lies that you can't leave your house, family, job.  The lies telling you that you are the only one who can take care of all of that.  The lies that tell you how selfish you are being going away on a vacay.
This is why my mother and I created this STRONGER TOGETHER retreat!  We want ladies to have a safe place to get away.  We want to share with our fellow Women of Faith incredible Faith-based Activities.  We want you to….
Relax first and foremost
Grow in your walk with Christ
Enjoy Christian Yoga
Meet new like-minded friends
Get rid of the stress in your life and learn how to cope with that
and so much more….
This is our goal for our time together. We want you going back home, stress-free and learning how to cope with future stress.  Loving God even more and learning how to fit Him in to your busy life.  And a great new bunch of "sisters."
That's our heart; so if that's your heart, too, let us address more of the practical side of what may be making you hesitate in committing to come….